2017 YATAI International Department's Quarterly Meeting
Oct. 18, 2017
2017.9.30 HenShui YATAI quarterly Meeting was held Congratulations to our sales team for the successful completion of our quarterly sales task.
The company's chairman, Mr. Bai, drew the curtain in his brilliant and true dedication; Followed by the general manager Ms. Cui, development for the company as a comprehensive summary of objectivity and justice, and proposes the development direction of the future, the meeting of the company in the last quarter, advanced collective personal recognition and praise.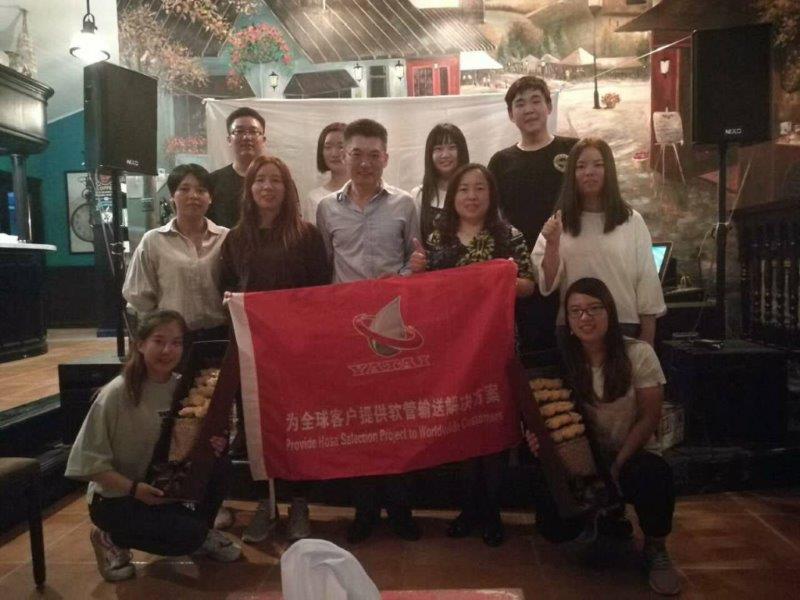 The whole meeting has concluded in harmony, warmth, passion and joy, showing the spirit of YATAI employees who are energetic, positive and enterprising. The next quarter we are all aligned and confident, and we look forward to a more brilliant tomorrow.
ATTENTION:
We sincerely invite you to participate in the booth no. : E3 L5 of Shanghai PTC ASIA exhibition 2017
If you get lost, please call + 8615603181871(whatsapp). We will have staff warmly welcome!