Aug. 20, 2018
2018 Tianjin trip
YATAI Hose has always adhered to a product culture that emphasizes quality and innovation, while maintaining this emphasis on corporate culture.
Every year, we will come to different places to develop different visions. The first stop of this summer's group building came to Panshan, which is known as the small south of the Yangtze River.
In the hot summer days, the hiking trails that are stepped up by one step are particularly long. We work hand in hand, laughter and laughter along the way, everyone is free to release the most true self, not for the summit, just for a face full of smiles.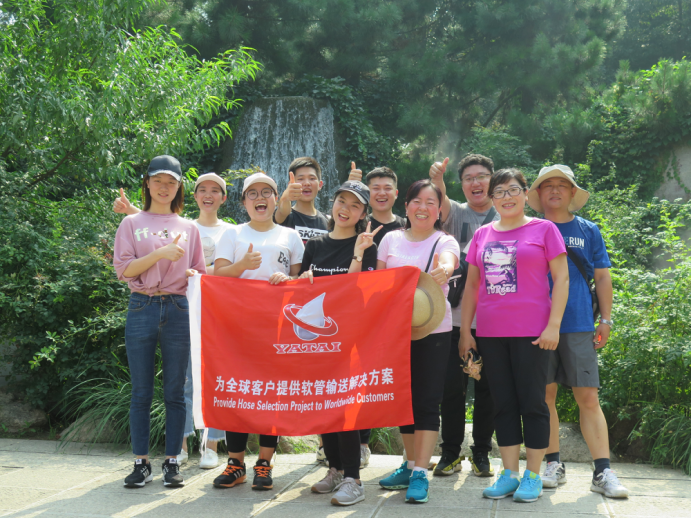 Tasting a unique dinner, everyone toasting, especially the family comrades can be said to be quite awesome. Just like a design-like game, everyone forgets the fatigue of climbing during the day. Perhaps this is the so-called family-like feeling.
The second stop of this trip, we came to the beautiful Jizhou cave.
In the summer resort under the scorching sun, here we witnessed the magical work of nature, where we feel the mutual help and mutual help between the teams.
This group building seems to make the distance between the people closer. Dare to take risks, not afraid of the rough, YATAI people always remember.
Hot-selling products: heat-resistant oil hose for air compressor, steam hose, LPG/CNG gas hose, color tanker hose
Contact: 15603181870 (WeChat sync)
Welcome to call us!