Jan. 02, 2019
1. Common Standard: SAE J517 TYPE 100 R5 & Parker Standard
2. Product structure:
①SAE J517 TYPE 100 R5 standard:
Inner rubber layer: black oil resistant synthetic rubber
Reinforcement layer: a layer of high strength, high tensile steel wire braid
Outer layer: polyester fiber braid or cotton braid
② Parker Standard
Inner rubber layer + reinforcement layer + fiber woven layer + outer rubber layer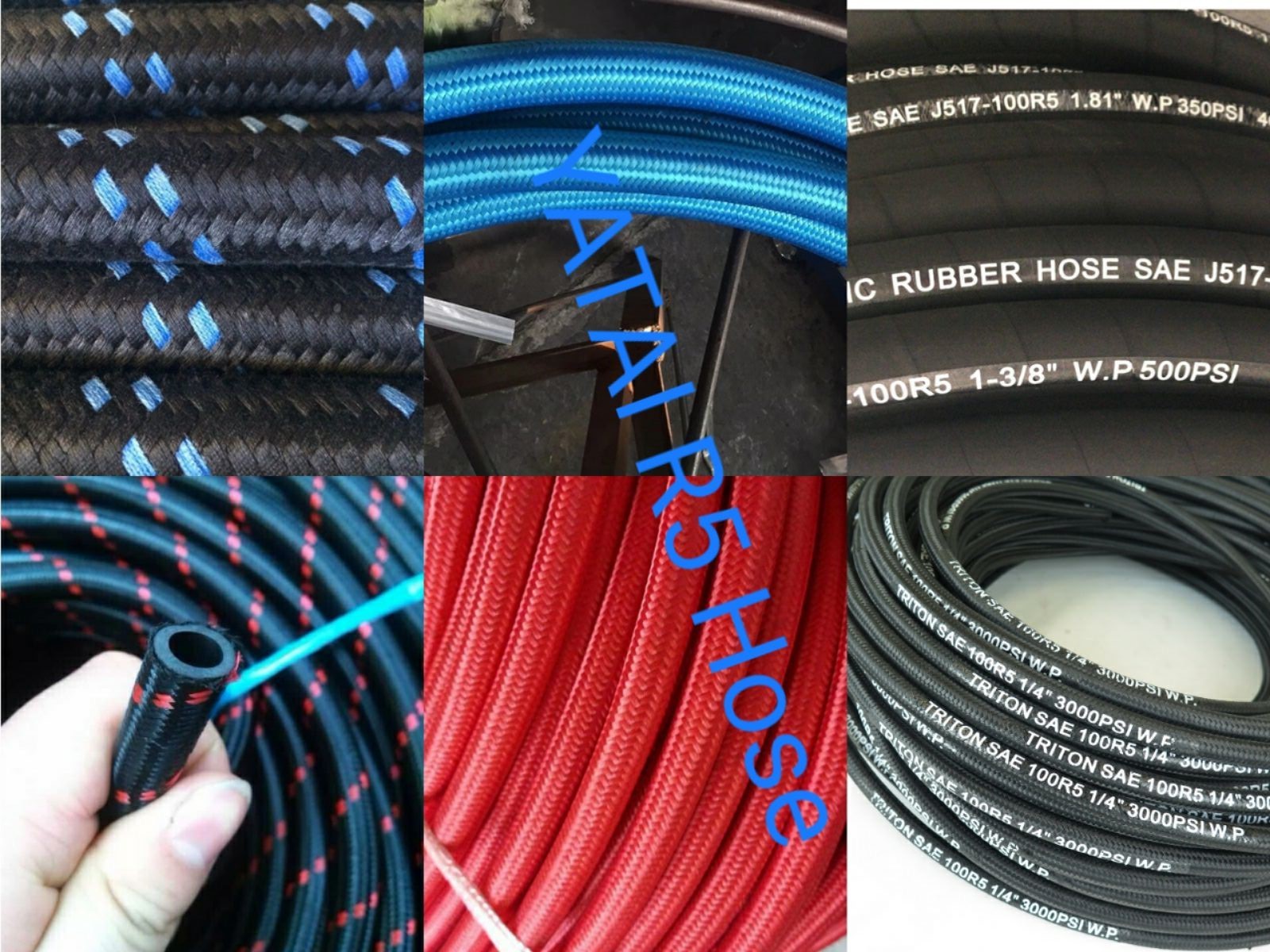 3. Product performance and application:
① temperature range:
Externally braided polyester wire: continuous working temperature -40 °C to +100 °C, intermittent maximum temperature can reach 121 °C
External cotton thread: continuous working temperature -40 °C to +150 °C, intermittent maximum temperature can reach 160 °C
② Accessories selection: These hoses need to use non-peeling joints or integral joints.
③ transportable media: can be used to transport hydraulic petroleum base oil, lubricating oil, superheated lubricating oil, air, water and refrigerant media
④ Uses: It can be applied to pneumatic brakes, power steering, fuel cleaners, turbochargers, cylinders and other equipment devices on heavy commercial vehicles.
4. Advantages:
①outer layer of polyester thread or cotton thread, can play the role of wear resistance, aging resistance, ozone resistance, UV resistance, no need to acupuncture treatment, no bubbles, general liquefied gas pipe, liquid ammonia pipe or high temperature heat resistant rubber hose With this structural layer, this structure can avoid the foaming of the pipe body and make the operation safer.
② inner layer is resistant to oil or heat and corrosion;
③intermediate steel wire braiding layer, using 0.3 steel wire, steel wire with tensile strength of 2750
5. Color: Available in black, blue, red, red and blue lines, red and black jumpers, etc.
Other hot products: SAE J30 series fuel pipe, fueler pipe, urea filling pipe, power steering pipe, pilot pipe
More custom hoses are available in Yatai hoses, please feel free to order.
Tel: 15603181870 (WeChat sync)