Mar. 19, 2019
Congratulations to Sophie who the sales manager of Hengshui Yatai Hose, on Mar 13th, 2019, and signed a contract with the equipment supplier of the third largest gas station in Michigan, USA.
Products:fuel dispenser hose、hose fitting & nozzles
Customer Information:
The customer has been engaged in the installation of gas station equipment for many years, and has 20%-30% supply channels in North America. The products supplied account for about 30% of the gas station market, and several major oils in Mobil, Chevron and Degus. Visible in the brand.
In addition, customers also export to Brazil、Chile and other countries, with a relatively large international operation scale.
From the sample to the inspection, from the technical research of both parties to the trial order, each link is to highlight the professionalism and rigor of the customer.
Products Details: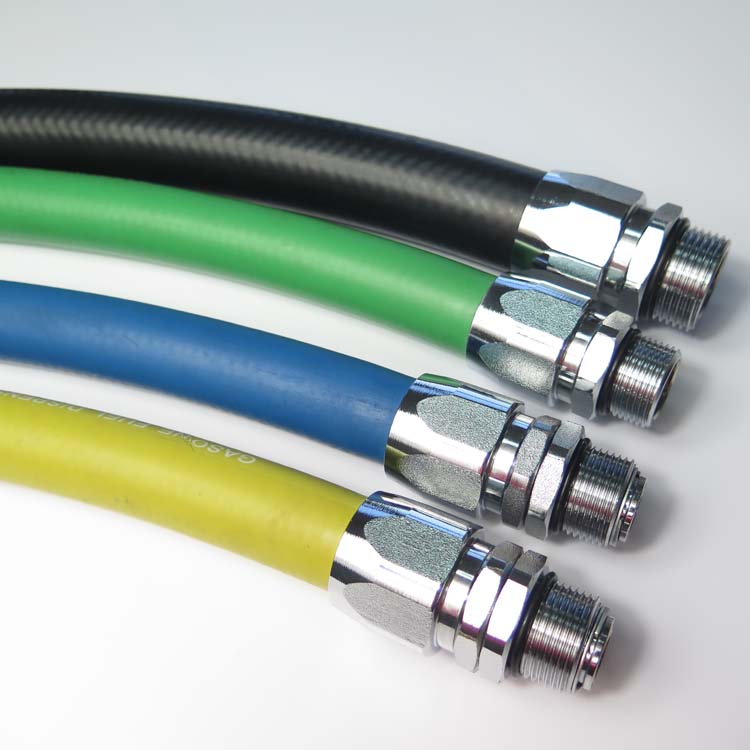 Ordinary fuel dispenser hose
YATAI fuel dispenser hose consist of a three-layer structure.
Inner layer、reinforcing layer and outer rubber layer.
Hose standard :GB/T 32476-2016 HG/T3037-2008.
Inner layer: Made of NBR, it can be applied to a variety of fuels such as gasoline、 diesel、ethanol gasoline、methanol gasoline、bio-oil and so on.
Reinforcement layer: Made of steel wire reinforced structure and has very good electrical conductivity. In EN 1360—2013, the resistance value of the hose is required to be ≤100Ω. The resistance value of our tanker hose is less than 2Ω, far exceeding the standard requirements, in line with domestic lightning protection test standards.
Outer rubber: Made of chlorinated synthetic rubber and has excellent weather resistance. In addition to the normal black color, there are also colored [red、yellow、blue、green、gray], and can be customized according to customer requirements.
In addition to the normal temperature type, the ordinary tanker hose of YATAI Company has specially developed a super cold-resistant tanker hose for cold regions, which can be used normally in the environment of -55 °C.
HoseAssemble: Our hose assembly products are designed with corrosion resistance. The products have passed the salt spray test to ensure no rust during use. At the same time, the product passed the 100,000 rotation test of UL 330, which guarantees the service life and reliability of the product.
Related accessory products: copper/stainless steel BSP/NPT fitting & nozzles.