Delivery goods-Australian air conditioning hose
Mar. 25, 2019
The SAE J2064 standard C-type air conditioning tube made by Australian customers is once again loaded and shipped!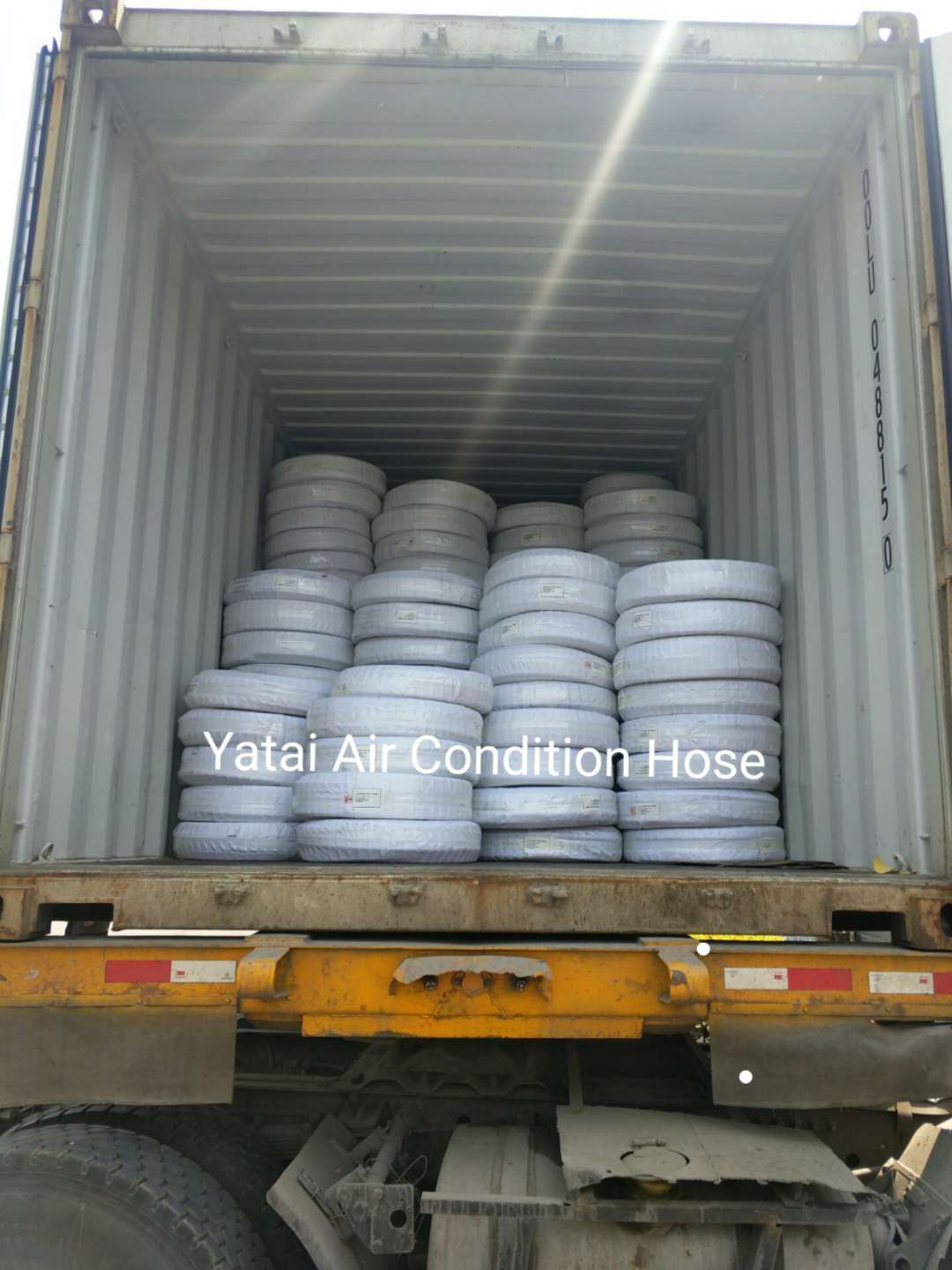 The customer is very satisfied with our quality, so this is the third batch of orders in the past two months, and our customers said that they will use Yatai as their sole supplier of hoses.
Before the shipment, our company's quality inspection department will carry out the final inspection to ensure that all the factory hoses are smooth and smooth without scratches and dirt, and the labels are firm and clear, so that the customers receive the goods without any quality objection.
Automobile air-conditioning pipes are mainly divided into E-type and C-type, E-type is 4-layer air-conditioning pipe, and C-type is 5-layer air-conditioning pipe. Currently, the most used C-type air-conditioning pipe on the market. Since the medium transported by the air conditioning tube is a refrigerant, it is required to have a good airtightness and a low permeability. The C-type five-layer air-conditioning pipe can meet these requirements. Its inner rubber is made of CSM rubber, which has excellent air tightness. The shielding layer is made of PA material, and its permeability is greatly reduced. The outer rubber layers are all EPDM rubber.
Our production hoses are all imported from the original rubber, without adding any reclaimed rubber, to ensure the quality while continuously improving the process to improve quality. Welcome friends who have needs to call us.
Contact us:
Alice Kuang |sales manager
+86 15603187125| TEL