Jun. 05, 2019
Hengshui Yatai Rubber Hose Co., Ltd. will participate in the 7th Air Compressor Exhibition held in Dongguan, Guangdong Province on June 13-15, 2019. This exhibition will show our hot sale products: air compressor hose.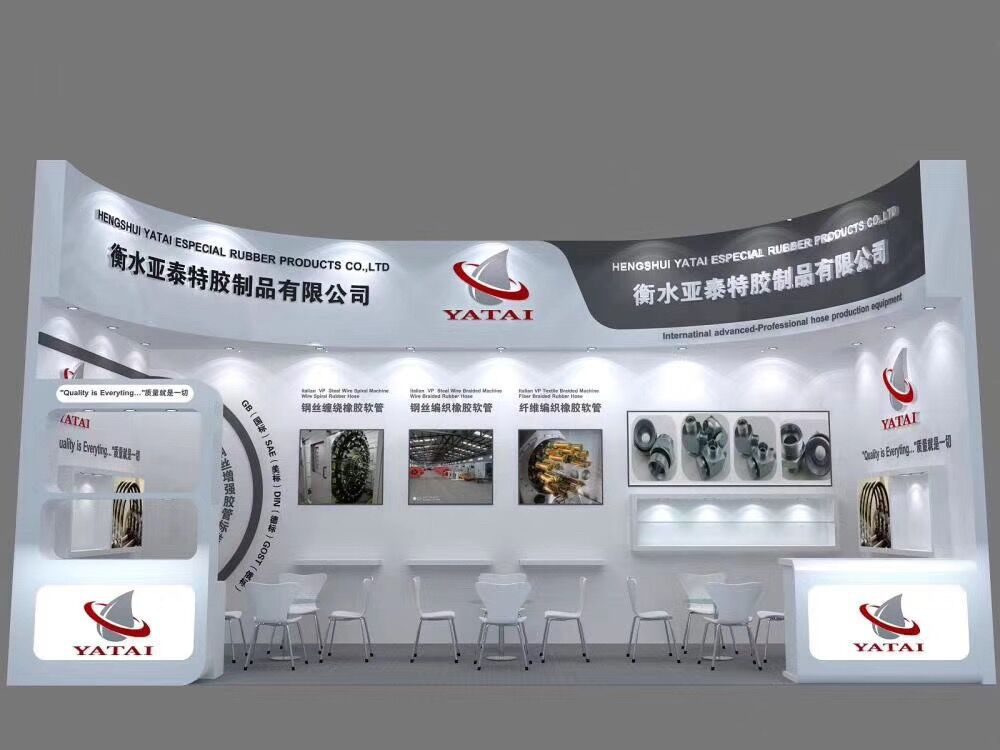 Hengshui Yatai Special Rubber Products Co., Ltd.,established in 2001, is a manufacturer of rubber hoses, hose fittings and hose assemblies integrating R&D, production and marketing, and a supplier of fluid connection system transportation solutions.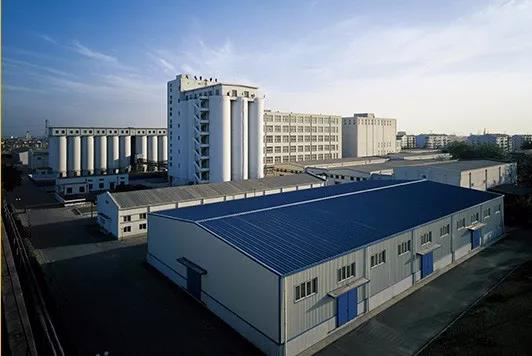 Yatai hose has 8 production lines of Italian VP high-speed high-speed steel wire braided hose, 3 high-pressure high-speed steel wire wound hose production lines, 6 high-pressure high-speed fiber line braided hose production lines, and established a strict product quality assurance system, which has won ISO9001 (quality). , ISO14001 (environment), OHSAS (safety), TS16949 automotive industry certification, MA mining mark certification, CCS China Classification Society certification. At present, Yatai hose is exported to more than 60 countries in the United States, Britain, Italy, Singapore, Australia, Indonesia, Brazil, the Netherlands, Poland, Russia, Japan, the United Kingdom, Saudi Arabia, South Africa, Iran, Maldives and so on.
Main Production Information.
1. Blue color heat resistant air compressor hose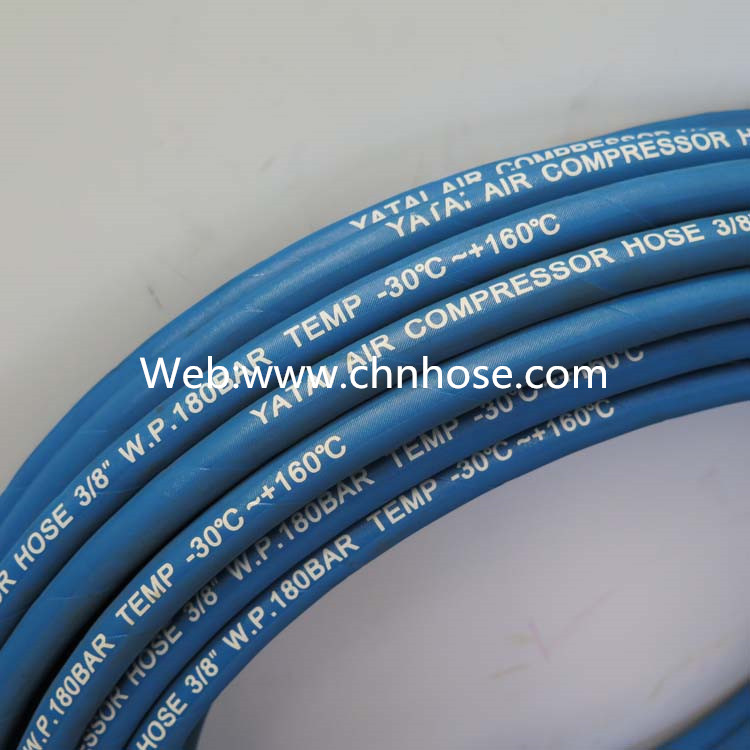 2. Black color heat resistant air compressor hose
3. Blue color braided cotton air compressor hose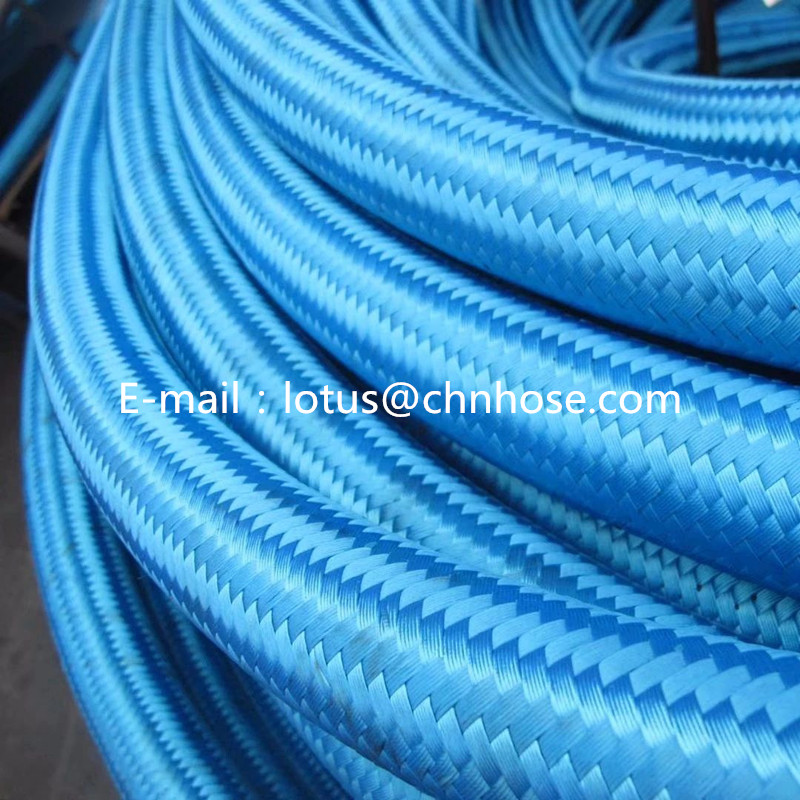 4. Black color braided cotton air compressor hose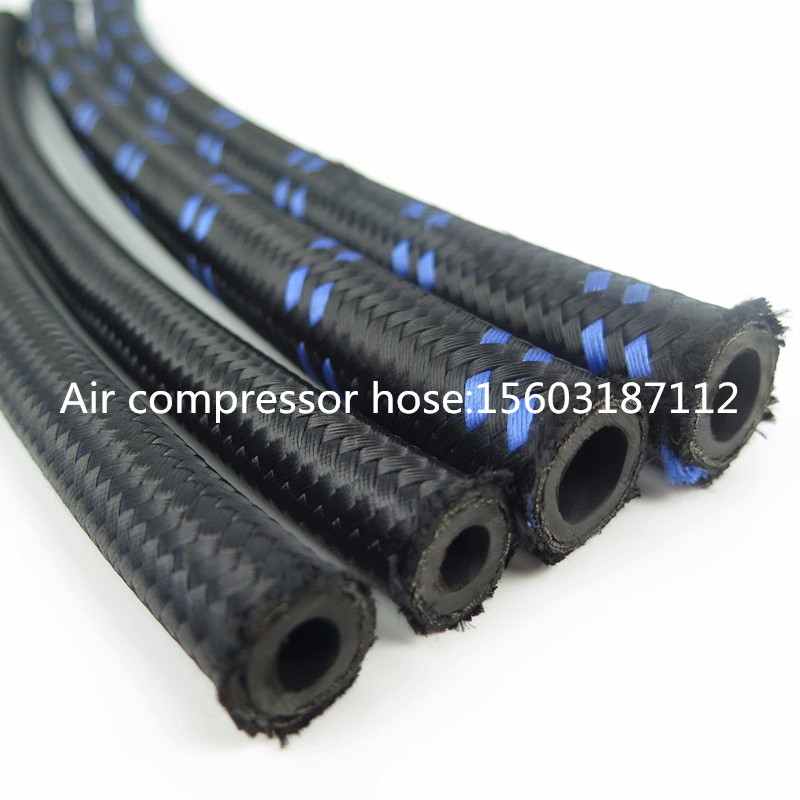 5. International transportation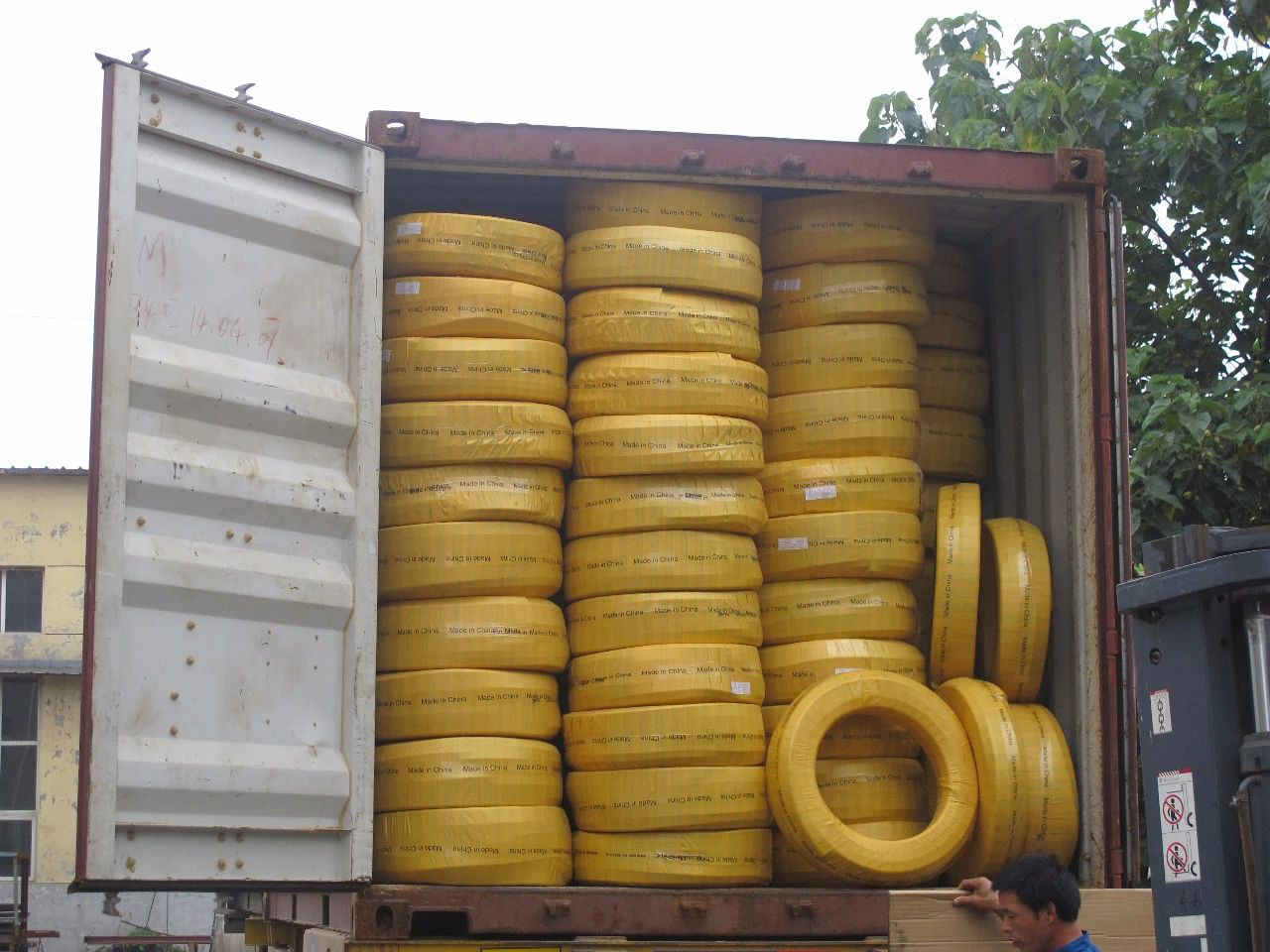 KEY PERFORMANCE
Wide range temperature resistance EN/DIN pressure rating Outstanding ozone resistance Superior weather and UV resistance.
CONTINUOUS SERVICE TEMPERATURE RANGE: -67°F / +275°F; -55°C / +135°C
MAX OPERATING TEMPERATURE:300°F; 160°C
APPLICABLE SPECS:EXCEED EN 853 1SN - SAE 100 R1AT - ISO 1436-1 1SN/R1AT
Hot sale products:
Blue or black heat-resistant oil air compressor hose, outer braided cotton heat-resistant oil air compressor hose, steel wire braided hose, steel wire wrapped hose, fiber braided hose, smooth rubber hose, colored rubber hose, hose assembly , fittings and fuel dispenser hoses, gas hoses (LPG/CNG), products have some characteristics such as high pressure resistance, high temperature resistant hot oil (-40-160 ° C), low temperature resistance, strong flexibility, high pulse pressure, small pressure deformation, large length and they can easy to use and maintain.
Contact us
Lotus Zhao (sales manager)
Tel/Whatsapp: +86 15603187112
QQ: 1002484820
Email:lotus@chnhose.com