Aug. 09, 2019
On August 6th, 2019, Hengshui Yatai elite employees participated in the training course of "How to build a high-performance team and improve the execution of all employees". To build a high-performance executive team, employee execution is important. Not only the boss is strong, but the employees are also as strong, so that the company's team can be stronger!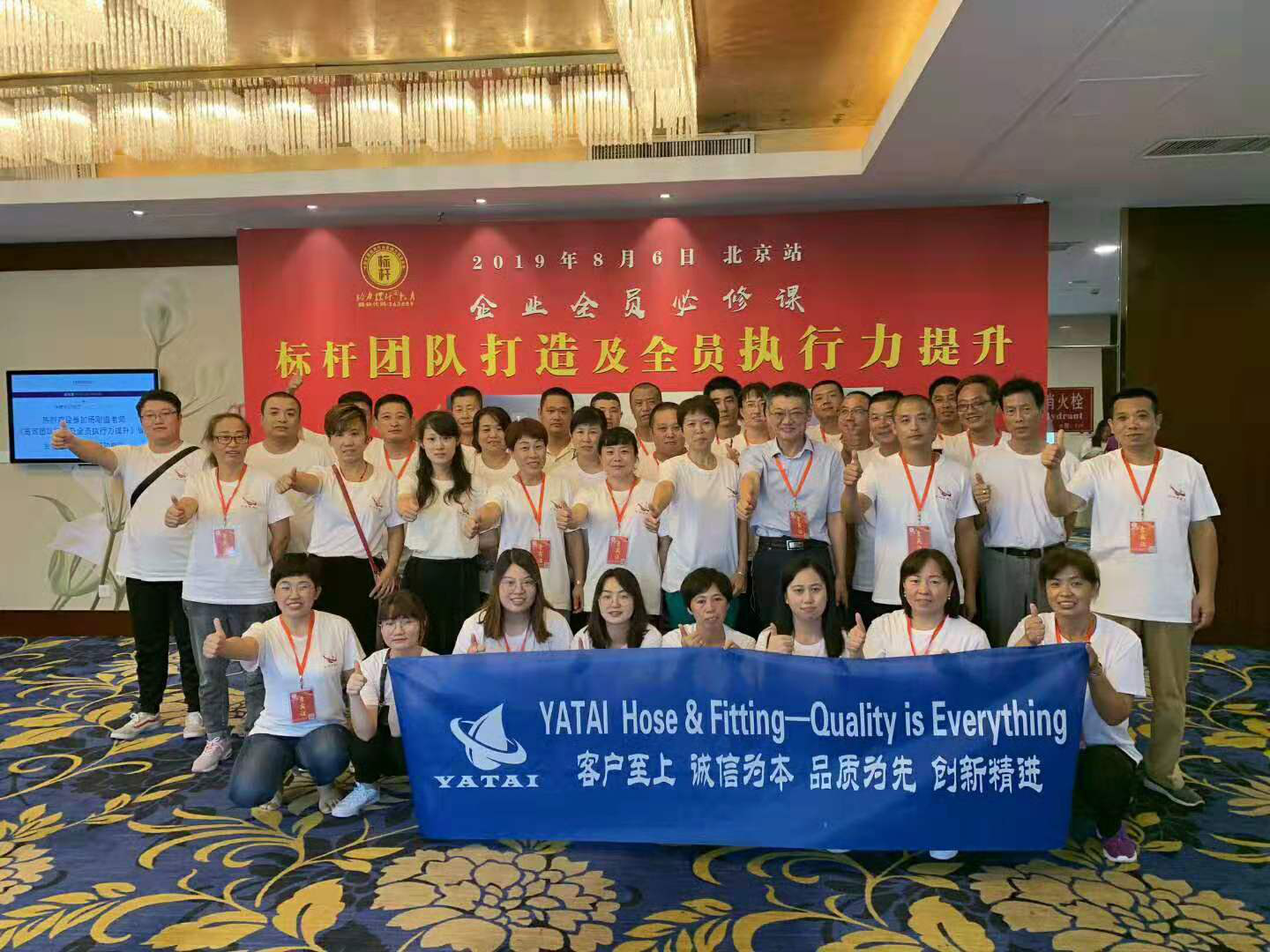 Through the study of this course, Yatai's elite team learned
First, the creation of high-performance team
1. What kind of team is efficient?
2. What are the core traits of these teams?
3. How to make our company team achieve high efficiency: unity, efficiency, and execution
Second, the role of the role in the team
1, the role of the boss
2, the role of the manager
3, the role of the employee
Third, the implementation of the corporate conference system
1. Incentive and continuity of the morning meeting
2, the effect and follow-up of the weekly meeting
3. Awards and plans for the monthly meeting
Fourth, the sales communication of major customers and the communication skills of various departments of the company
1. Why is the subordinate task assigned to the superior level always difficult to complete?
2. Why is the communication between the various departments of the company inefficient or even blaming each other?
3. Why are the company's customers lost and what mistakes we made when communicating with customers?
Fifth, the implementation of all staff
1. The three cores of execution
2. Specific methods to improve execution
3. How to develop an enterprise system and truly implement it effectively
Sixth, the company's six advances
1. Pay as much as anyone's efforts
2, be modest, don't be proud
3, to reflect every day
4, live, thank you
5, good deeds, think of him
6, don't have emotional troubles
Each elite of Yatai has a championship and is committed to building a benchmarking team and becoming a benchmark in the hose industry. Yatai's explosive products are:
1. Steel wire braided hydraulic hose: EN853 1SN/2SN SAE R1 AT/R2 AT, EN 857 1SC, 2SC, SAE 100 R16, SAE R5, Teflon tube, gas hose (CNG/LPG), steam hose, high pressure cleaning hose , heat-resistant hose.
2. Wire-wound hydraulic hose: EN 856 4SP, EN 856 4SH, SAE 100 R12, R13, R15, drilling hose.
3. Fiber reinforced hydraulic hose: EN 854 1TE, 3TE SAE 100 R6R3, SAE R4 suction and exhaust hose, nylon resin hose, air hose, water hose, oil hose, exhaust hose, multi-function chemical hose, air conditioning hose, silicone hose, warm Duct AN tubing.
4. Hose connector: sleeve, crimped hose connector, integral hose connector, internal hose connector, detachable hose connector.
5. Transition joint: DIN card sleeve type, metric joint, national standard, part standard joint, inch joint, American joint, welded flange.
contact us:
QQ: 1274777826
Telephone (WeChat): +86 15603181871
Email: ivan@chnhose.com