Oct. 31, 2019
With the quiet passage of time, the Shanghai PTC Drive Exhibition and the International Compressor and Equipment Exhibition have also come to a successful conclusion. Let's review the bits and pieces of the exhibition.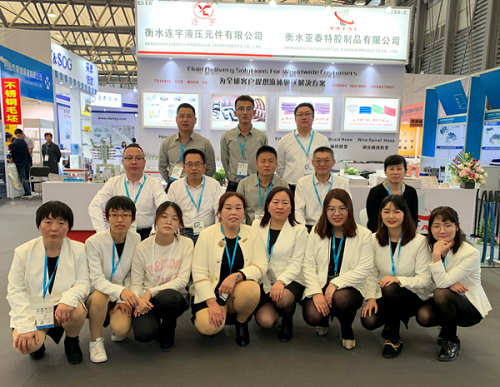 After the exhibition was completed, everyone was full of energy on the first day. Let's take a group photo to boost morale.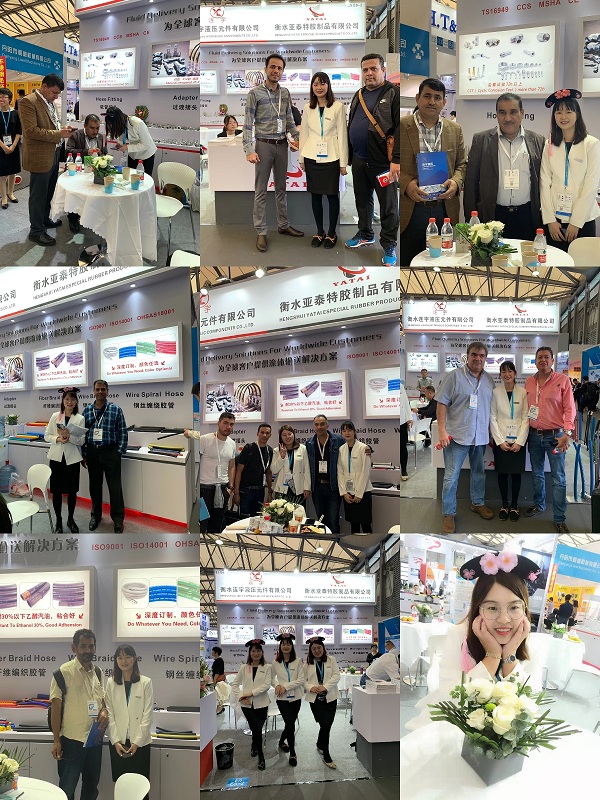 hanks to the customers who signed the on-site order, the production plan has been arranged, and we will deliver the quality and quantity.
At the same time, we are also grateful to the friends of the hydraulic industry for their presence and guidance. Let us meet, meet and cooperate for a win-win situation.
Shanghai Bauma meets again in 2020
YATAI Hose explosion recommended: Pressure Washer Hose
Executive standard:
① SAE100 R1 / EN853 1SN
② SAE100 R2 / EN853 2SN
Hose structure:
Inner tube: NBR
Reinforcement layer: one or two layers of steel wire weave
Outer layer: weather resistant synthetic rubber
Working temperature: -40 ° C ~ +120 ° C
Appearance: black, gray, blue, three colors optional
Product Features:
①High wear resistance
②High softness
③The cutting edge is not flare or small flare