Nov. 04, 2019
Steam hose, It is used for cooling water of refrigeration equipment, cold and hot water of engine, food processing, especially hot water and saturated steam of dairy factory, and can withstand dilute (low concentration) acid and alkali. For the problems that hot water and saturated steam, high pressure air hose and water hose can't deal with, Yatai steel wire braided high pressure steam hose gives the best solution.
I. The structure of the hose
Inner tube: made of EPDM synthetic rubber with excellent heat resistance
Reinforcing layer: woven fiber wire or steel wire, pressure bearing range of reinforced rubber tube
Cover: made of EPDM material with excellent heat resistance, steam resistance, ozone resistance, UV resistance and chemical performance
II. Executive standard
EN 853 1SN - SAE 100 R1AT - ISO 1436-1 1SN/R1AT
EN 853 2SN - SAE 100 R2AT - ISO 1436-1 2SN/R2AT
III. application scope
It is suitable for conveying saturated steam or superheated water of 165 ℃ ~ 220 ℃. It is suitable for hot pressing equipment such as steam cleaner, food processing, steam hammer, flat vulcanizer and injection molding machine as soft pipeline.
As part of the high temperature cleaning system used in plant / refinery services such as railcars, tanks and vessels, Yatai steam hoses deliver steam safely and maintain efficient operation of process equipment. The hose provides a variety of internal and external rubber materials for selection to cope with a wide range of use conditions.
IV. performance characteristics
1. Resistant to aging, corrosion, high temperature and low temperature, light weight, small volume and good softness
2. South Korea KUMHO imported raw materials
3.Work Temperature range: - 40 ℃ - 220 ℃
4. 4 times safety factor
5. Color: Black & Red
6. External rubber piercing hole
7. Good adhesion & the cutting edge is not flare
8. Accuracy of internal and external diameter tolerance
9. Factory price & free samples within one meter
V. steam hose classification
1. Fiber braided steam hose: the inner and outer rubber layers are made of synthetic rubber with excellent heat resistance. The middle fiber reinforced layer has the characteristics of softness, portability, good flexibility, no peculiar smell and high heat resistance
2. Steel wire reinforced steam hose: it is suitable for conveying steam or hot water whose temperature is not higher than 220 ℃. Its characteristic is that its rubber layer has very good heat resistance.
3. Exhaust and suction cord steam hose: it is composed of inner rubber layer, multi-layer cord winding layer, spiral steel wire reinforcement layer and outer rubber layer. The middle rubber layer is composed of two or four or six layers of fiber reinforced layer and outer rubber layer. The steel wire (φ 0.3-2.0 reinforced steel wire) layer is the skeleton material that plays the role of reinforcement.
4. PTFE steam hose: it is widely used in electronic, electrical, aerospace, petroleum, textile machinery, electrical insulation and other economic fields. Its appearance is compact and has no mechanical impurities, and its strength is also very high. It also has very stable chemical properties, corrosion resistance, sealing, electrical insulation and very good anti-aging.
5. Silicone steam hose: it has the characteristics of cold resistance, high temperature resistance, non-toxic and tasteless within the allowable diameter range, and its moisture resistance and pressure resistance are also very strong. This kind of hose is often used for conveying liquid flow.
Vi. summary
Fabric reinforced rubber steam hose for standard steam applications up to 7 bar, steel spiral reinforced rubber steam hose for superheated steam up to 17 bar. Steam itself is dangerous, so extra care should be taken to ensure that you choose the right steam hose, fittings, and clamp options for your application. If you have any questions about the pressure level, temperature, static or dynamic deflection and wear of the application, please consult our technical sales team.
VII. Product photos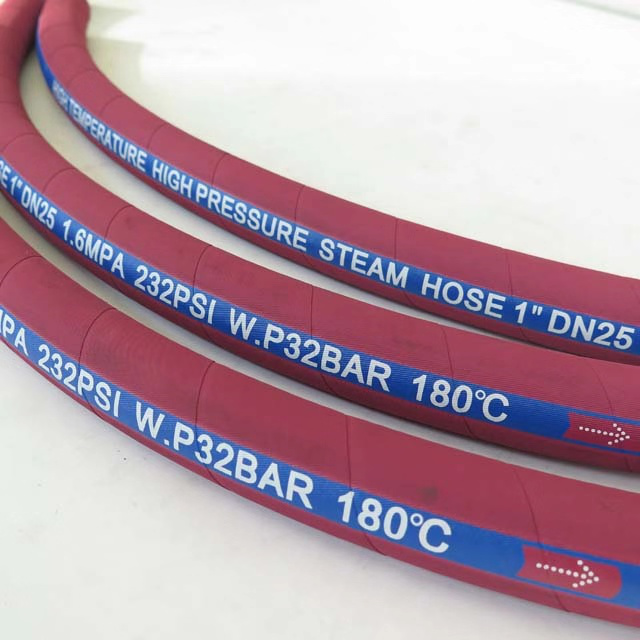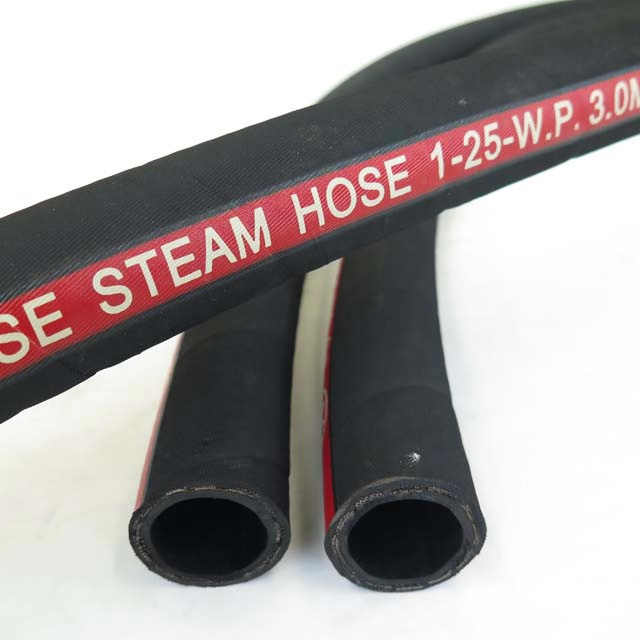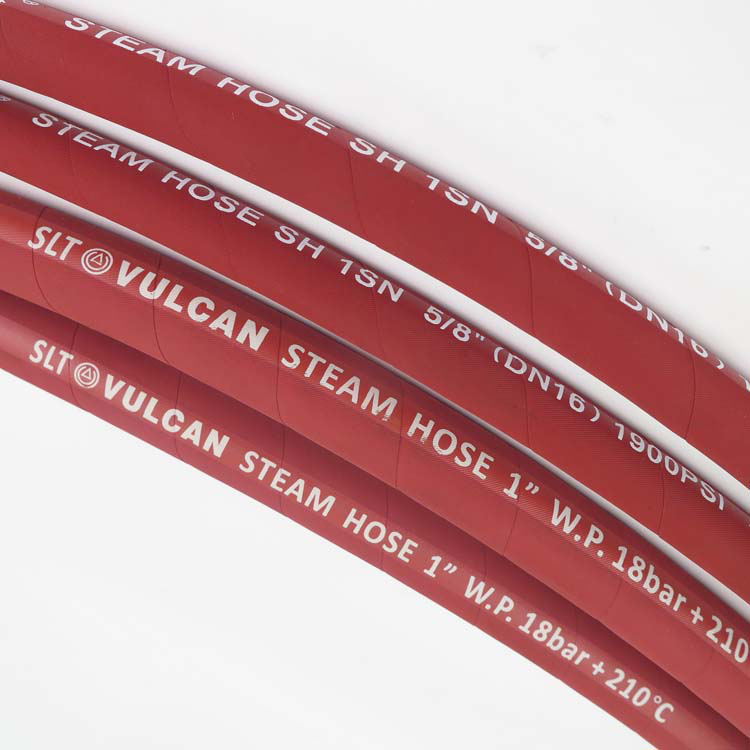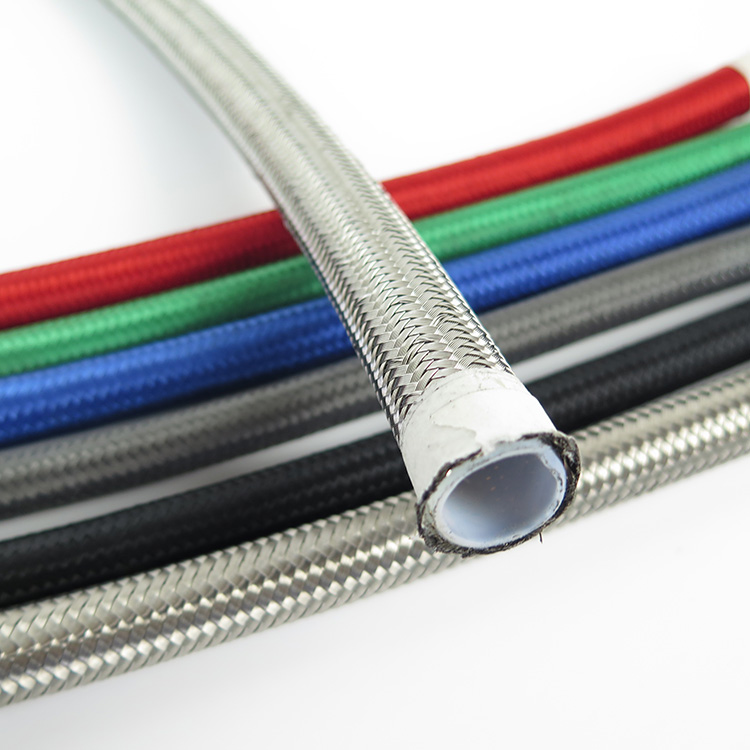 VIII. contact us
Contact with: Penny Zhu
Phone Number:+86 18331807383( also What's app and WeChat)
QQ: 2763360390
Email: penny@chnhose.com