Feb. 27, 2020
In March, the flowers are like the sea, and the wind and the moon sing praises of spring and autumn.
March is the beginning of Global trade activities. Alibaba's March new trade Festival focuses on "new". Under the guidance of new products, new services, new markets and new discounts, this festival will become a landmark moment in China and even in the global business community.
The new trade festival will open at 00:00:00, March 2, 2020, in USA time. There are only four days left for the purchase Festival. With 20 years of export experience, Yatai team of three Alibaba international platforms will follow this grand foreign trade Carnival to go deeper into the international market. Yatai people will follow Ali's pace, focus on the "four new", and participate in the whole process with the most serious attitude and the strongest execution.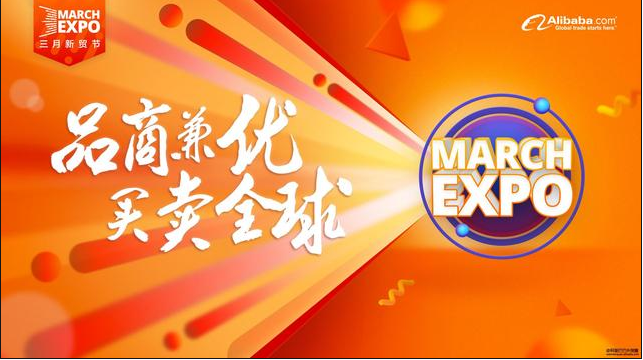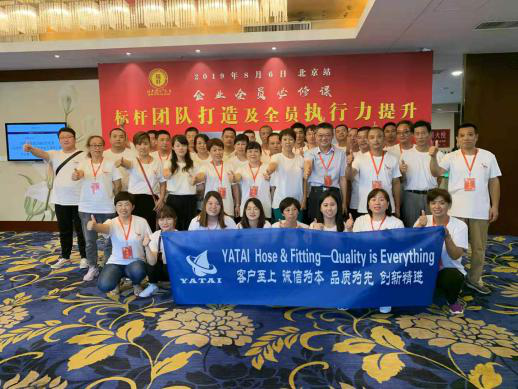 1. New Products
Since its inception, Yatai has always adhered to the mission of providing fast and safe hose delivery solutions for customers around the world. Continuously improve R & D and production technology, create new products, and strive to provide customers with in-depth customization and customized products.
2. New Service
Yatai people will uphold the core values of customer first, integrity-based, quality first and innovation spirit, keep online 24 hours, and serve customers in an all-round way. In order to solve the urgent needs of the old customers, Yatai launched the stock up service and signed a one-year contract. Yatai will provide professional technical guidance for customers in the whole process of hose selection, delivery, installation, use, storage and maintenance.
3. New Market
The procurement Festival is coming, and Yatai will take this opportunity to further explore the overseas market. Provide better products and services to more customers.
4. New Discount
In this new trade Festival, in order to thank the new and old customers, Yatai will launch full reduction, discount, and other preferential programs.
5.Yatai Hot-sell Products
*Hose used for Vehicle: fuel hose SAE J30, air conditioning hose SAE j2064, power steering hose SAE j188, PTFE hose SAE R4, Radiator hose SAE J20, extruded silicone hose
*Special hose: fuel dispenser hose, urea filling hose, high pressure washer hose, LPG hose, SAE 100 R5 hose, blue heat-resistant oil air compressor hose, steam hose, multi-functional chemical hose, CNG natural gas hose, LPG liquefied petroleum gas hose
*Steel wire braided rubber hose:EN853 1SN/2SN SAE R1 AT/R2 AT、EN 857 1SC、 2SC、SAE 100 R16/R17 *Steel wire spiral rubber hose:EN 856 4SP、EN 856 4SH、SAE 100 R12、R13、 R15、Drilling and controlling hose
*Industry hose:Suction and discharge hoseSAE R4, compressed air hose, water hose
*Hose fittings:Swaged Hose Fitting、 lnterlock Fitting、Reusable Hose Fitting、One Piece Hose Fitting、Adapter
*Hose assembly
More details, please consult the technical service personnel:
Phone:+86 1833107383(whats app & wechat)
QQ: 2763360390
Email: penny@chnhose.com