Apr. 26, 2020
On the occasion of the "May Day" International Labor Day, Hengshui Yatai Special Rubber Products Co., Ltd. pays high respect and holiday greetings to all new and old customers! And through you to extend sincere blessings to your family:
Happy Labor Day! Both will be able to gain something in 2020!

May Day International Labor Day, also known as International Labor Day and Labor Day, is Labor Day in most countries in the world. The festival originated from the workers 'strike in Chicago, USA. In commemoration of this great workers' movement, the 1889 International Convention for the Establishment of the Second International announced that May 1st will be designated as International Labor Day every year.
The Chinese People's Government's Government Affairs Council made a decision in December 1949, which confirmed May 1 as Labor Day. There is an old saying: the plan of a year lies in spring, the plan of a day lies in morning, and the plan of a lifetime lies in diligence. Labor is not just a simple and ordinary vocabulary, it is also a great national spirit.
For Yatai 's family, 2020 is a year full of hope. Friends of the majority of the hose industry must bear in mind that "proud of love for labor, shame for good and evil work", and diligent and conscientious work, can only have endless enjoyment In order to realize the desire in your heart, you can only make money every day.
It is said that May 1 is a holiday for working people. This year, through the adjustment of holidays, the May Day holiday has become a small long holiday after many years, but for our production employees in Yatai, our May Day holiday is the usual Similarly, as long as the production task is still on, we can't stop for a moment! ! !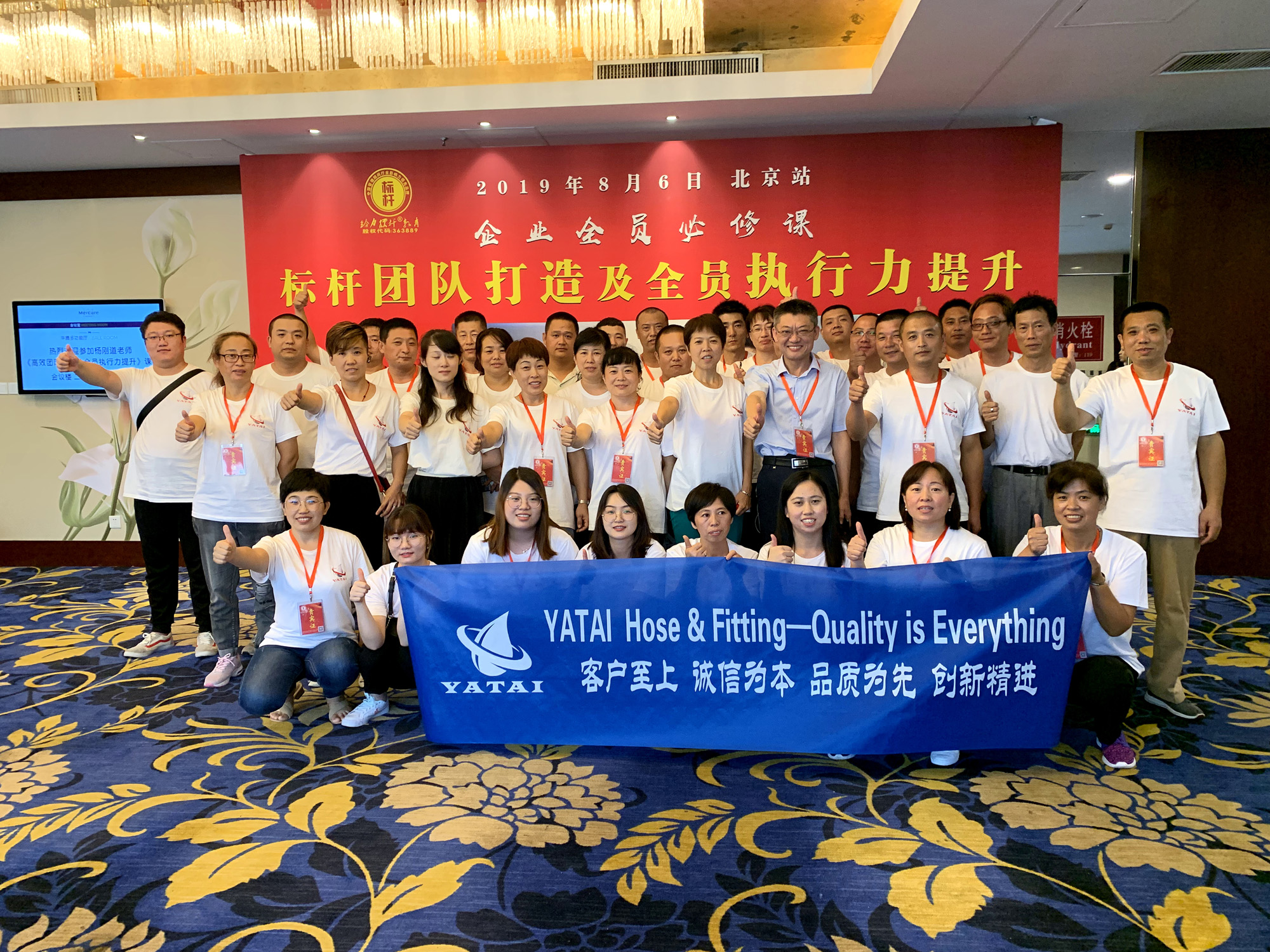 Holiday reminder
1. During May Day this year, the national high-speed free time starts from 00:00 on the first day of the holiday (May 1) and ends at 24:00 on the last day of the holiday (May 5);
2. There are many people in the holiday car, please pay attention to safety when traveling, and try to avoid going to places with many people.