Aug. 03, 2017
July 20, 2017, five p.m., Hengshui Yatai special rubber products Co., Ltd. midsummer night Carnival and mid year conference will be held in Hebei, Hengshui, YATAI . the assembly in a lively and peaceful atmosphere began.
At the beginning of the conference, the general manager of Yatai company Bai Xian Ying, speech on the theme of "I have a dream", he summed up the first half of the work plan for the sector, while in the second half of the company's development put forward some hope. To further mobilize all the staff gather strength, overcome difficulties, to ensure the full completion of the annual objectives and tasks to promote the development of the company to a new level.
Next is the sales manager, he reported the first half of the sales department to complete the sales target, analysis of the situation, and put forward the second half of the sales department's new goal.
the team demonstrated the link of each department, each department team shouted loud slogans and targets, their slogan is inspiring, affecting every Team Yatai person, Proleader image is to emerge in the evening. In addition, the company's departments have also brought them carefully prepared for the program, the carnival night is not only a summary of the first half, but also for the second half of the outlook。
Summing up the past, look to the future, as the first half of the opening in 2017, we will follow the solid pace, stabilize our every step, we create a better tomorrow!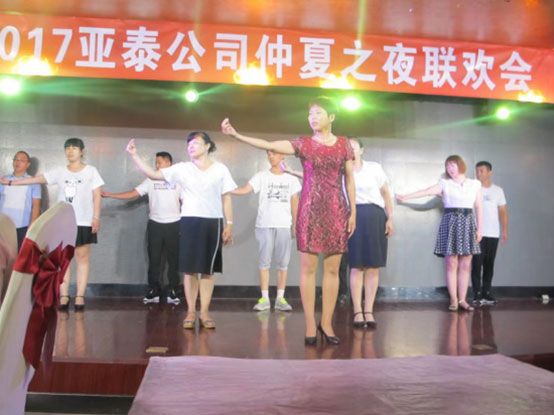 A song of grateful Heart sign language , thanks for customers, company, colleagues, we continue to move forward.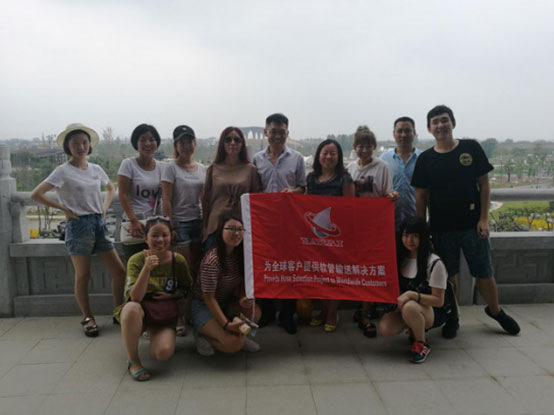 The company's sales team in Hengshui Garden Expo Tour
Our best selling products:
Keyword : Fuel Hose SAE R7/R8 EN853 1SN/2SN EN856 4SP/4SH SAE 100 R3/R6