Aug. 31, 2018

Exhibition name: bauma China (Shanghai Bauma Exhibition), namely China International Construction Machinery, Building Materials Machinery, Mining Machinery, Engineering Vehicles and Equipment Expo (VirtualExpo).
Exhibition time: November 27, 2018 - November 30, 2018
Venue: Shanghai New International Expo Center - 2345 Longyang Road, Pudong New Area
Exhibitor: Hengshui Yatai Special Rubber Products Co., Ltd. (Beijing Pride Technology Co., Ltd.)
Booth No.: W1.353
Introduction to the exhibition: bauma CHINA as the world-renowned construction machinery exhibition Germany bauma extension in China, has become the stage of the global engineering machinery enterprise competition. On this stage, there are many high-quality enterprises, displaying tens of thousands of innovative products and technologies, and witnessing the inheritance of engineering machinery wisdom.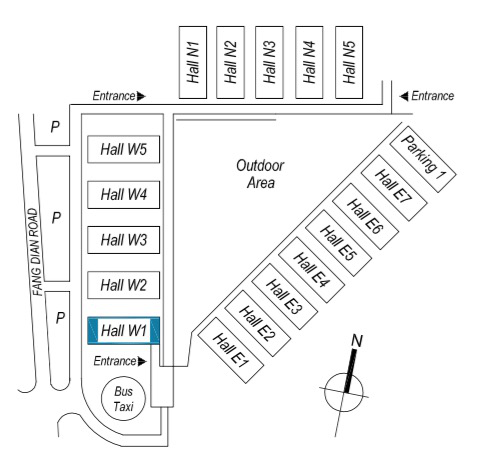 Reasons to become an exhibitor:
Professional: Interpretation of the focus of power transmission and control technology
Status: Leading the main trend of Industry 4.0
Communication: Leading Leading Industry Forum
International: Establish good business contacts with users around the world
Range of exhibition:
1. Steel wire braided hydraulic hose: EN853 1SN/2SN SAE R1 AT/R2 AT, EN 857 1SC, 2SC, SAE 100 R16, SAE R5, Teflon hose, gas hose (CNG/LPG), steam hose, tanker hose , high pressure cleaning hose, heat resistant oil hose;
2. Wire-wound hydraulic hose: EN 856 4SP, EN 856 4SH, SAE 100 R12, R13, R15, drilling hose.
3. Fiber reinforced hydraulic hose: EN 854 1TE, 3TE SAE 100 R6R3, SAE R4 suction and exhaust hose, nylon resin hose, air hose, water hose, oil hose, exhaust hose, multi-function chemical hose, air conditioning hose, silicone hose, warm Duct, AN hose;
4. Hose connector: sleeve, crimped hose connector, integral hose connector, internal hose connector, detachable hose connector
5. Transition joint: DIN card sleeve type, metric joint, national standard, part standard joint, inch joint, American joint, welded flange
Exhibition date: November 27-November 30, 2018
Service hotline: 18603185333 15603181871
Service QQ: 307986575 1274777826