Apr. 15, 2020
People often compare the oil system of an air compressor to the blood system of an adult, which shows the importance of the oil system. Since the oil hose is so important, when using the air compressor, it is necessary to pay attention to maintaining the oil hose of the high-pressure air compressor, such as: sand, welding slag, oil sludge and other debris may cause the air hose to block. To prevent the oil line system of the air compressor from being blocked, some measures need to be taken to protect the air compressor oil hose.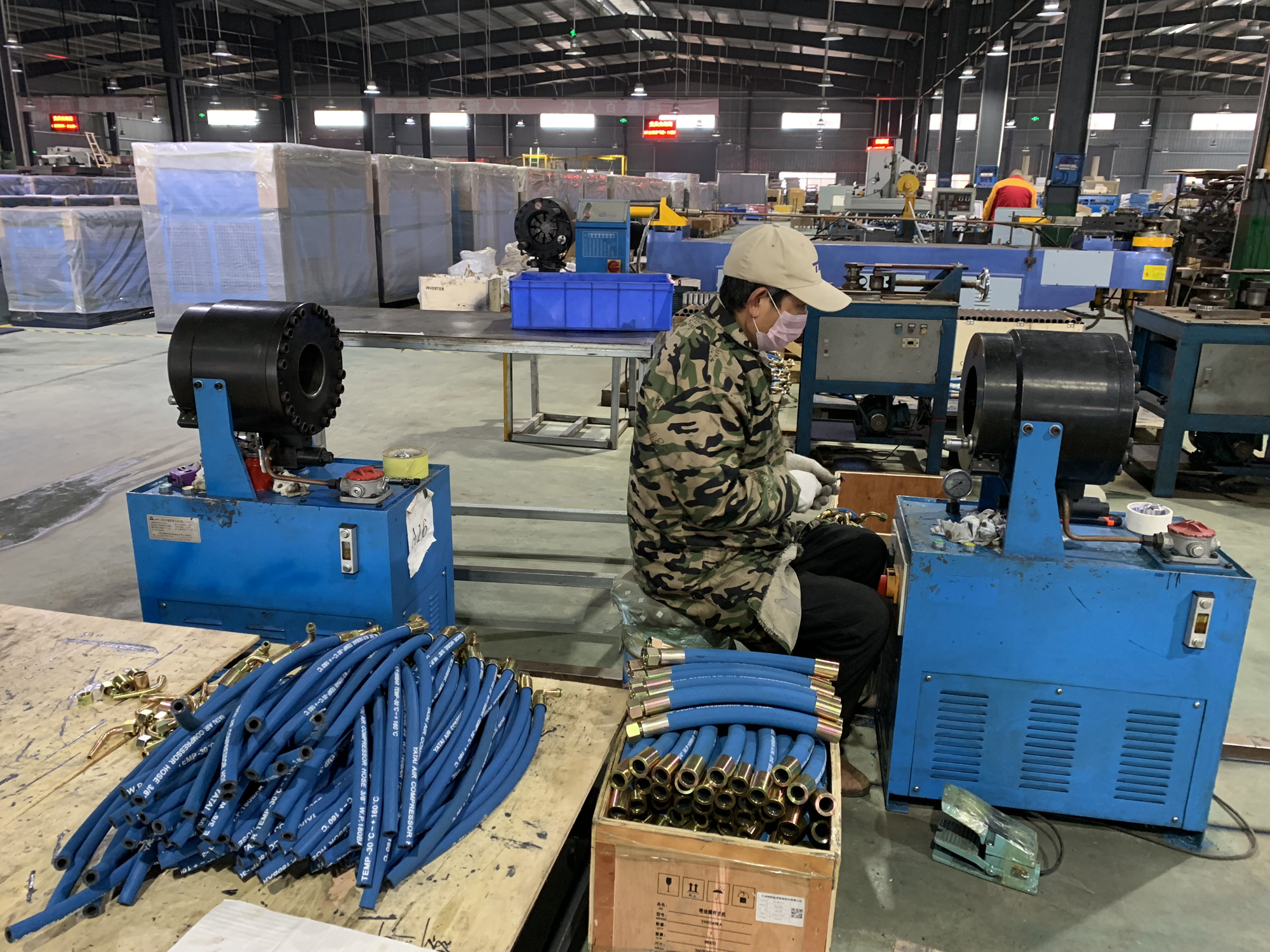 1. Before installing the air compressor oil hose, the hose should be completely cleaned to ensure that the oil hose is unobstructed, and the hose can be cleaned by alkaline washing and water washing;
2. If the length of the oil hose is not enough, you need to install a union or use a casing, but you need to pay attention to avoid the metal slag during welding from clogging the hose;
3. After the oil hose is configured, the pressure of the oil hose should be checked to avoid the excessive pressure in the air compressor to cause the oil hose to rupture and the lubricant to leak;
4. Before the lubricator is connected to the stuffing box and cylinder oil supply point, the oiler needs to be activated to detect the flow rate of each oil supply point and the cleanliness of the oil. Only after the lubricating oil is completely cleaned can the connector be officially connected.
The above points are tips for preventing oil hose blockage. Next, let's introduce our Yatai air compressor heat-resistant oil hose. One of the most important characteristics of air compressor heat-resistant oil hoses is that the air compressor oil hoses must have the characteristics of heat-resistant oil due to the working environment. Our Yatai air compressor oil hoses can withstand temperatures up to 160 ℃, and the outer rubber layer adopts ozone-resistant heat-resistant and weather-resistant Black or blue oil-resistant rubber, or black or blue cotton thread knitted outside, better to achieve low permeability and no oil leakage.

Applications:
Medium and low pressure oil pipes, extreme temperature conditions (casting, compressors, hydraulic equipment in engine compartment, etc.)
Structure:
Tube: Oil resistant synthetic rubber
Reinforcement: One or two high tensile steel braided(textile braided)
Cover: Blue synthetic rubber with high ozone, weather and heat resistance
Temperature range: -40 ℃ to +135 ℃
Features:
Manufactory price
Appearance: cloth & outer cotton thread.
Color: Black & Blue
The highest heat resistant oil 160℃
100% oil-free
More flexible
The cutting edge is not flare
Good adhension
South Korea KUMHO imported raw materials
YATAI's professional technical research and development team continuously improves the quality of hoses and assemblies to provide you with high-quality air compressor tubing assemblies. The professional service team provides professional choices for your product needs, and the after-sales department allows you to worry-free after-sales.
Contact Us:
E-mail: alana@chnhose.com
Tel & WeChat & WhatsApp: 008615603181872
QQ: 627114066
Skype: alana989752