Jul. 31, 2020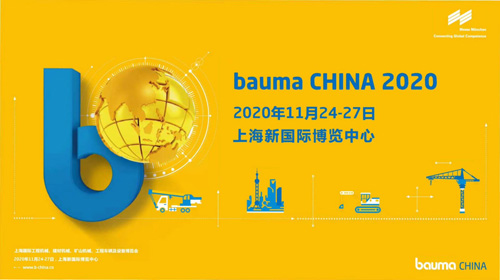 China's economy is recovering apparently from the coronavirus shutdowns, and trade fairs are key to rebuilding economies. The 10th international trade fair for construction machinery, building material machines, mining machines and construction vehicles will take place as planned from November 24 to 27, 2020 at the Shanghai New International Expo Centre (SNIEC).
As in previous sessions, the organizer will divide the booths according to 7 sections of Construction vehicles, Formwork and scaffolding, Mining, extraction and processing of raw materials, Building materials machinery, Transmission and fluid technology, Equipment and accessories, and Outdoor complete machines. The exhibitor system will also be launched at the same time in July, and exhibit information submitted by exhibitors will be simultaneously announced through the Munich Expo Group's domestic and international online platforms. At the same time, the organizer especially strengthened the promotion in the international field, and cooperated with the world's 8 major international manufacturers associations and other partners, taking advantage of the bauma global exhibition resources covering Europe, Asia, Africa and South America, relying on the Munich Expo Group Global subsidiaries and more than 70 overseas business representative offices invite overseas companies or companies/offices in China to visit the exhibition online and offline.
The prevention and control of the epidemic cannot be slackened, and ensuring the safety and health of the participants is the primary consideration of the organizers of bauma CHINA. The organizer will always maintain close communication with relevant departments, promptly respond to epidemic prevention and control requirements, and continuously optimize the exhibition's epidemic prevention work. In addition, the organizer is also actively exploring online methods to support offline exhibitions to meet the needs of buyers who cannot visit the site in person.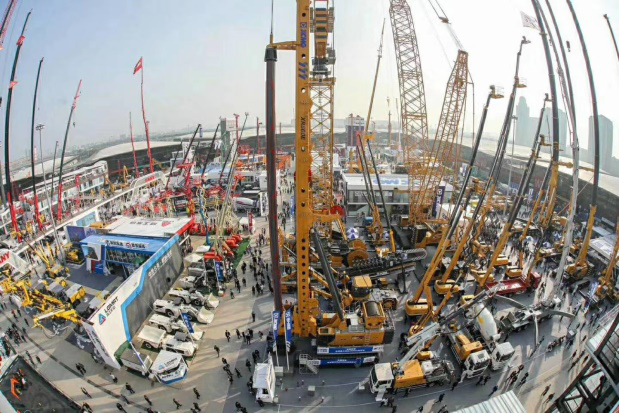 2020 is the eighteenth year that bauma CHINA takes root in China, and it is also destined to be a year recorded in history. Exhibitors and buyers from all over the world will gather at bauma CHINA to witness history and glory! Welcome your visit!

Ø Steel Braid Hydraulic hose: EN853 1SN/2SN SAE R1AT/R2AT, EN 857 1SC/2SC, SAE 100 R16, SAE R5, PTFE Hose, CNG/LPG Hose, Steam Hose, Fuel Dispenser Hose, Pressure Washer Hose, Heat Oil Resistant Hose.

Ø Steel Spiral Hydraulic Hose: EN 856 4SP/4SH, SAE 100 R12/R13/R15, Drilling Hose, Concrete Hose.

Ø Textile Braid Hydraulic Hose: EN 854 1TE/2TE/3TE, SAE 100 R6/R3, SAE R4, Oil Suction Hose, Nylon Hose, Air/Water Hose, Oil Hose, Multifunctional Chemical Hose, Air Conditioning Hose, Silicone Hose, Radiator Hose, AN Hose.

Ø Couplings: Ferrule, Swaged Hose Couplings, One-piece Hose Couplings, Interlock Hose Couplings, Reusable Hose Couplings.
Ø Adapter: DIN Bite Type Adapters, Thread Adapter, GB/JB Thread Adapters, BSP/BSPT Thread Adapters, JIC/ORFS/SAE/NPT And NPSM Thread Adapters, Flange.
Contact Us:
Contact:Alana
Tel:+86 15603181872(Same as WeChat & WhatsApp)
QQ:627114066
Email:alana@chnhose.com