Feb. 26, 2019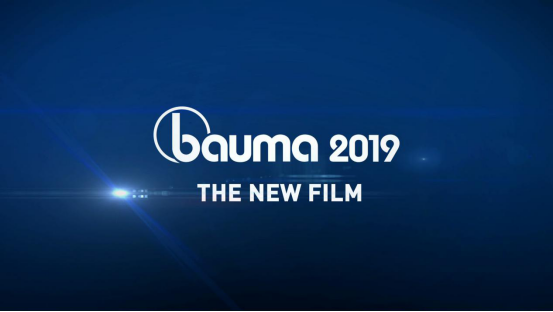 Development time:2019.04.08 ~ 2019.04.14
Exhibition industry: construction machinery
Holding period: three years
Address: Germany - Munich - Munich New International Expo Center Fairground trade center
Organizer: Messe München International, Munich International Exhibition Group, Germany
Previous view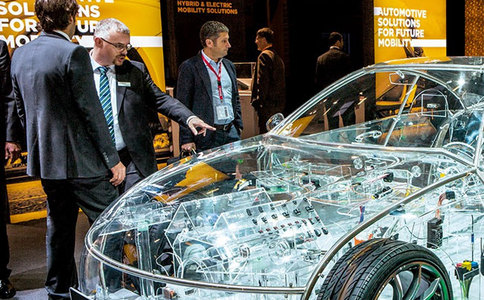 The parent exhibition of bauma CHINA, bauma is the world's largest and internationally influential professional exhibition of construction machinery, building materials machinery, mining machinery, engineering vehicles and equipment. It is from Munich, Germany. Organized by Messe München International, the international exhibition group has been in existence for more than 50 years. Its exhibits cover all kinds of construction machinery, equipment and engineering vehicles and mining machinery all over the world. It is not only the business and trade center of the international construction industry. It is also an important platform for construction companies around the world to gather, exchange information, and expand contacts. Held every three years. The 2019 German BMW Exhibition will be held on April 8-14, 2019 in Munich, Germany. The fair integrates technology, commerce, information and technology cooperation. The organizers of the exhibition invited domestic and European mining technology managers to attend, in addition to technical academic exchanges, invited professional buyers to ensure the trade results of the exhibition. In addition to exhibitors and spectators, there are also major media, remember to come to promote the report, the exhibition's propaganda is strong, and the popularity is high. The exhibition provided a good platform for suppliers to successfully enter the European construction machinery and accessories channels. The range of exhibits includes all types of construction machinery, equipment and engineering vehicles and mining machinery worldwide. The exhibition is highly professional, both from the perspective of exhibits and exhibitors.
exhibition criteria
1. Mining, raw material mining and processing: raw material mining and mining machinery, raw material transportation, material pre-processing technology (including coking plant equipment)
2. Bulldozers, excavators, loaders, concrete machinery, cranes, road machinery, pneumatic machinery, rock drilling machinery, engineering vehicles, scaffolding and formwork, and construction machinery parts, building materials machinery, mining machinery and related machinery, etc.
3. Construction machinery parts:
1. Steel wire braided hydraulic hose: EN853 1SN/2SN SAE R1 AT/R2 AT, EN 857 1SC, 2SC, SAE 100 R16, SAE R5, Teflon tube, gas tube (CNG/LPG), steam hose, tanker tube , high pressure cleaning pipe, heat resistant oil pipe;
2. Wire-wound hydraulic hose: EN 856 4SP, EN 856 4SH, SAE 100 R12, R13, R15, drilling hose.
3. Fiber reinforced hydraulic hose: EN 854 1TE, 3TE SAE 100 R6R3, SAE R4 suction and exhaust pipe, nylon resin pipe, air pipe, water pipe, oil pipe, exhaust pipe, multi-function chemical pipe, air conditioning pipe, silicone pipe, warm Duct AN oil pipe;
4. Hose connector: sleeve, crimp hose connector, integral hose connector, internal hose connector, detachable hose connector
5. Transition joint: DIN card sleeve type, metric joint, national standard, part standard joint, inch joint, American joint, welded flange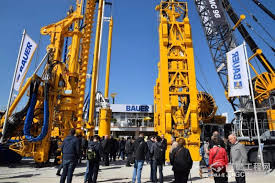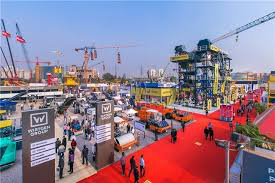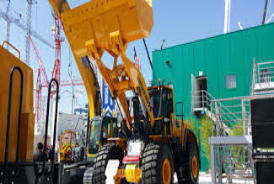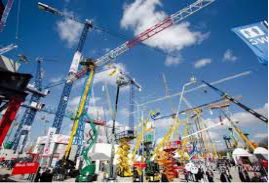 Market analysis
Germany is one of the most developed countries in the world economy. Its economic aggregate is second only to the United States and Japan, ranking third in the world. In Germany, the world's industrial power, industry is its lifeblood. It is the world's third largest construction machinery manufacturer, second only to the United States and Japan. In the past few years, industry sales have doubled (+113%) and companies have reached nearly 300. The industry's average export rate is 77%, and some products such as cement equipment even reach 90%. Germany has a wide range of construction machinery products, with a high degree of market segmentation. It has various specifications of excavators, loaders, cranes, lifts, mixers, road rollers and engineering technology and system solutions. It can be used in a variety of natural and geographical conditions. Road works. While continuously improving performance, safety, environmental protection and user-friendly design are also the focus of improved products. For example, the new hybrid excavator being developed in Germany can reduce energy consumption by 40% while greatly reducing noise and greatly reducing the environment. Pollution. The construction machinery industry is one of the important pillar industries for the development of the national economy.
About bauma CHINA
As the top construction machinery industry event in China and Asia, the construction machinery exhibition Germany bauma extension in China, bauma CHINA (Shanghai BMW Exhibition) rooted in China for 14 years, and the development of China's construction machinery industry, carrying the return of Chinese construction machinery The initial responsibility of the company announced that the Chinese construction machinery market will enter the new technology growth market from the simple sales market, and the era of the next generation of construction machinery started from China.
There is currently a huge market for construction machinery in Europe. On the other hand, Luo Jun, CEO of the Asian Manufacturing Association, said: "China's construction machinery companies must go out and go out to open up their international horizons and expand their business internationally. This way, they can strengthen exchanges with big world companies. Find and close the gap, participate in international competition, and at the same time enhance the competitiveness of science and technology through mergers and acquisitions, and expand itself by participating in internationalization and globalization." The German BMW Show provides a most professional platform for Chinese companies to go global.
The 20th German Bauma Show in 2019 | bauma+Pulito is looking forward to your arrival with our special rubber products!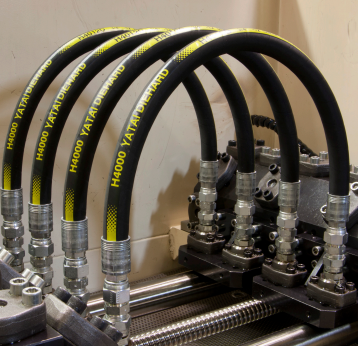 contact us:
E-mail: alana@chnhose.com amy@chnhose.com

Skype: alana989752
Mobile: +86 15603181872 +8618331807383 (WeChat, Whatsapp)