US customer fuel pipe delivery
Mar. 19, 2019
The SAE J30 R6 standard fuel pipe loading truck delivered by the American customer-made racing car is shipped.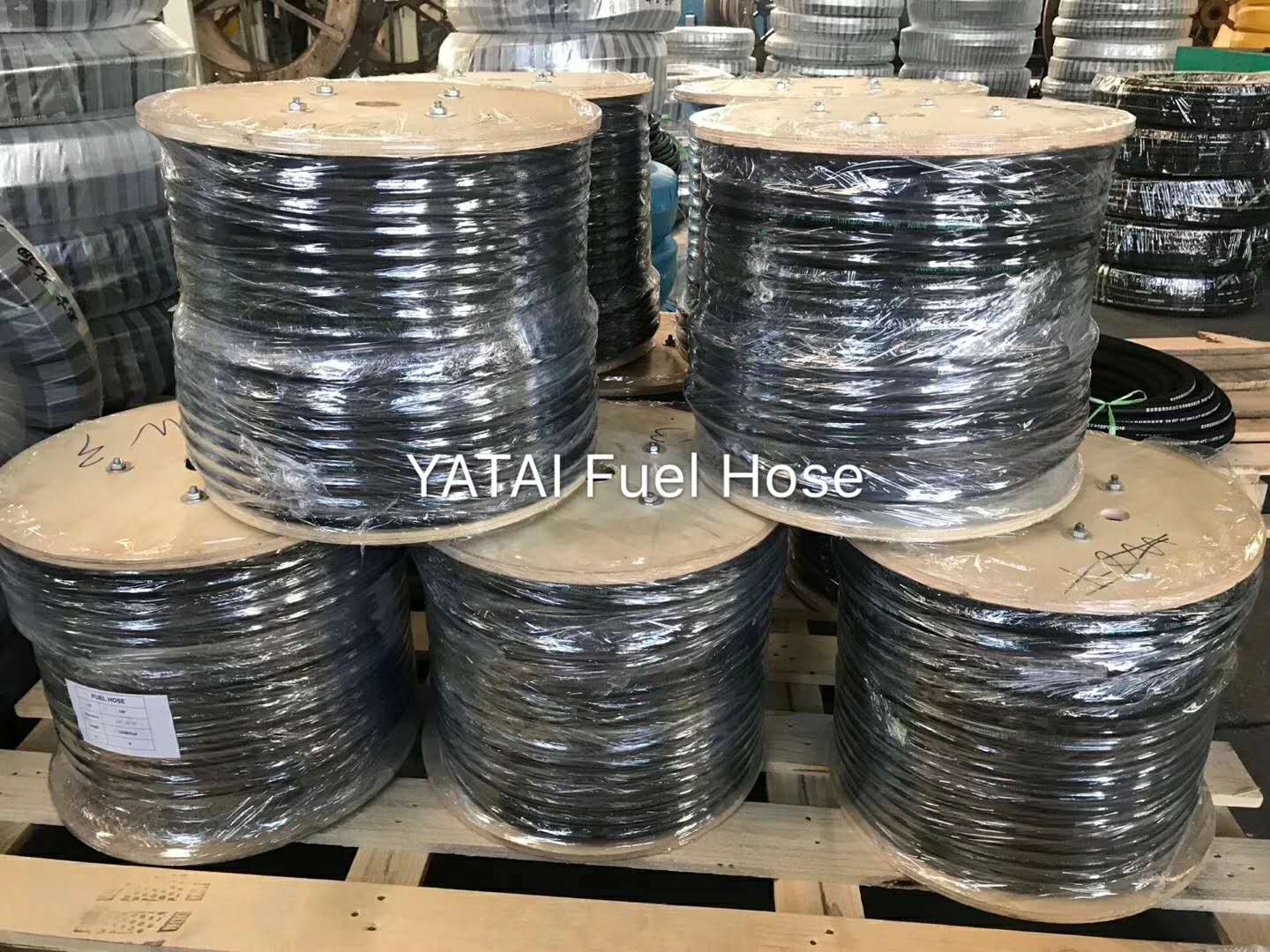 The company's quality inspection department is conducting a final inspection to ensure that all factory hoses are smooth and scratch-free, and the I-shaped wheel packaging is complete without hoses exposed. The labels are firm and clear, ensuring that customers receive no quality objections when receiving the goods.
Automobile fuel pipes, including fuel delivery pipes and fuel pipes that supply fuel to the engine, are important safety checks and require more material performance. The inner layer of glue should be selected to be resistant to fuel medium and heat resistant, and the oil permeability is very high; the outer layer should be heat resistant, ozone resistant, environmentally resistant and have good adhesion to the inner layer. material. Since the vaporized fuel vapor in the fuel tank of the automobile is transported to the canister through the fuel hose and adsorbed by the activated carbon, the fuel hose is required to have the advantages of good fuel resistance, low fuel permeability, high temperature resistance and aging resistance.
The customer is full of praise for our sample, and is currently the third batch of orders in three months, and said that Yatai will be the sole supplier of their hoses.
Yatai rubber production hoses are all imported from the original rubber, without adding any reclaimed rubber, to ensure the quality while continuously improving the process to improve quality. Welcome friends who have needs to call us.