Go to the Mid-Autumn Festival together, share the joy of reunion
Sep. 14, 2021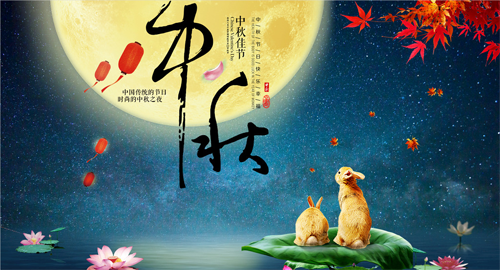 Jade is dust-free, the milky way is shadowed, the moonlight is clear, and the flower shade is full of paths. On the occasion of Mid-Autumn Festival, YATAI would like to raise a glass to invite you to the moon, wishing only peace and security for the country and the people and a family reunion.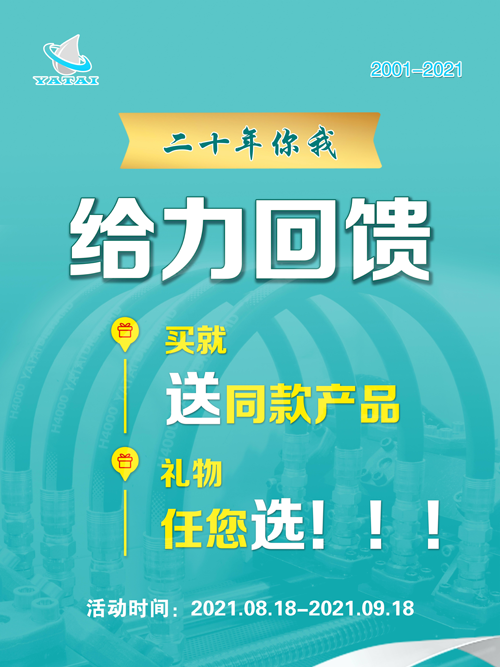 When looking forward to reunion, we should also remember that there is only the last week left for our 20th anniversary promotion. During this period, all business personnel will receive orders normally, and we will go all out as long as you have requirements.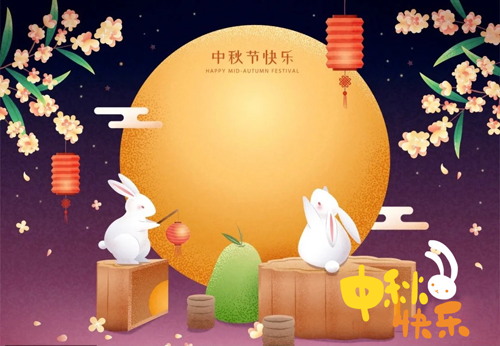 Tips: The spare capacity of the global epidemic has not subsided, the raw materials are in short supply, the booking of shipping space at the port of export has been completely blocked, and the purchasing peak has arrived. It is suggested that you plan the stocking of hoses, joints and assembly products in advance to avoid delay in use, and YATAI people will provide you with technical services at any time.
I wish you all a happy Mid-Autumn Festival again!
Technical service: 15603181870 (WeChat synchronization)
QQ: 1654470252
Email: sophie@chnhose.com